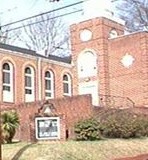 Dear Friend,
Thank you for visiting our website! It is our desire to be a
friendly people, giving a positive Christian witness in the spirit of worship.
First Chronicles Community Church is a "work church" and we believe God
has called us to work while we can to help others in need. This is one of the
most exciting times in the life of our church and we are truly moving to

new heights. There are some exciting outreach programs that are
currently taking place directly affecting the lives of people in our community
right now, not tomorrow or next week, but today.
We operate 24 hours a day, 7 days a week, assisting in the
empowerment of the less fortunate. Some of the services we offer to the
community include: Transitional Housing, 5 star Daycare Services, Another
Way Youth Ministries, an Employment and Training Center, and a variety
of others programs. May God's peace and blessings be with you and your
family! Welcome to First Chronicles Community Church – a church that is
"All About Community!"
Blessings,
Pastor William V. Lucas, JD., M. Div.
Co-Pastor Pebbles Lucas, M. Ed., M. Div